Home Grown Homeless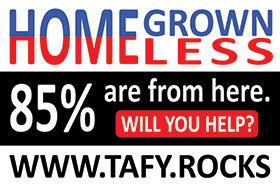 85% of our homeless population is home grown
Not that it relieves us of our human duty to care for them, but 85% of the homeless population in our area are from here.
Sounds Right, But Ain't So!
It is often stated:
"Other cities are sending their homeless people here because we have better services."
but this simply is not true.
I have interviewed Clallam County Transit, our Sheriff's Department and Port Angeles Police Department, the Emergency Operation Center, the Serenity House, and the VIMO Clinic (Olympic Peninsula Community Clinic) and asked each of them directly about this proposition.
It simply is not so.
The only way this is happening is indirectly for a number of reasons, including:
They have been sent here for a recovery program
They have been relocated from a different jail
They have come to pursue an internet romance
They have fled domestic violence
and they wind up homeless upon the incompletion of the program or release from jail or failure of romantic plans to be fulfilled or run out of money.
It happens.
Who are these Homeless People, then?
They are your neighbors.
They are children and brothers and sisters of people you may likely know that are from right here in Port Angeles.
They are moms and dads - over half them are.
They aunts and uncles and sometimes even grandparents.
Homelessness is a Nationwide Epidemic
This is a local issue, but it is a local issue for every community in the USA.
So, What Should We Do?
We should do what we can to help them. If they were "imports" from other cities, would that negate their needs?